OVERVIEW
New Pathway Education &
Technology Group is
Philosophy

Unlimited potential lies within every student, and the future of our world will be molded by today's youth. As educators and innovators, it is our duty to help shape a new pathway for our students' futures. Therefore, we aim to attract the most passionate educators and dedicated students.
Mission

The mission of New Pathway Education & Technology Group is to provide purpose, direction, and motivation for our students to aid them in achieving their fullest potential. We do so by providing individualized attention to our students so that we may identify the specific challenges they face, and in turn respond to these challenges as educators and mentors. With our industry leading curriculum, passionate instruction, and cutting-edge technology, we foster a learning environment that stimulates curiosity and creativity, nurtures ambition, and inspires discipline.
Vision

We serve as catalysts for positive social change by providing our students with opportunities for growth and maturation in and beyond academia. By expanding our network of educators, students, alumni, and other entities whose core competencies and values align with our mission, we reaffirm our philosophy and instill an environment that cultivates the entire individual. We uphold our civic duty, both as globally focused education visionaries and as thoughtful citizens, and we strive to inspire this same understanding and passion in all of our students.
History

2012

February Started doing online video conferencing tutoring

2011

October Merged Middle school Section of New Pathway Academy with Proud 7

September Started offering online courses through a partnership with mercury online education Started New pathway consulting

August Acquired 2nd campus of elementary English academy (reading town)

July Started New pathway math Academy

June Opened New pathway academy Campus #2

February Acquired 1st campus of elementary English Academy (reading town)

January Started investing into technology / online

2010

August Moved to gubei and opened new campus

2009

December 1st SAT Ι class opens in Jingting seoul plaza in shanghai, china
CEO MESSAGE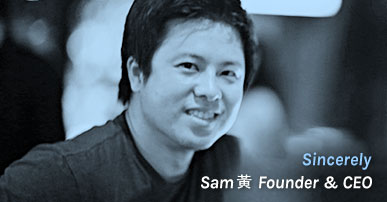 I welcome you and your family
to New Pathway Academy.
On behalf of the instructors and staff, I welcome you and your family to New Pathway Academy.
Our program is founded on a simple educational philosophy : through excellent and crea tive education, we give your students a crucial competitive advantage to improve their opportunities and future quality of life.
We proudly offer comprehensive and challenging educational learning opportunities through teaching small classes with adaptive curricula, homework and metho ds to meet the unique needs of each student. Our wide range of educational programs, services and products include SAT, English Language Arts and Math, as well as advanced test preparation and college counseling. We also believe parents should be involved in the learning process, so we work hard to keep you informed of your child's progress at every stage of the program.
Our innovative and inspirational instruction combines interactive teaching techniques with traditional American educational values. We give students the tools to become more effective and confident writers, readers, speakers and creative thinkers. Our students gain personal confidence that transfers to their academic lives and into their future as they aspire to higher education in the world's best universities. Because we design our courses to be specific to students' needs at every stage of their development, they can deepen their knowledge in all learning skills from year to year.
New Pathway provides a comprehensive array of services, but we are set apart by our true passion for enriching and improving the opportunities for our students and families. We thank you for considering our program and look forward to being an integral part of your child's growth and development.
MEET OUR TEAM
Academic, Passion and Experiences.
We have academic background and passion for education and varied background / experiences.
OUR FEATURE
Imagine the future of Education & Technology.
Global Education Innovator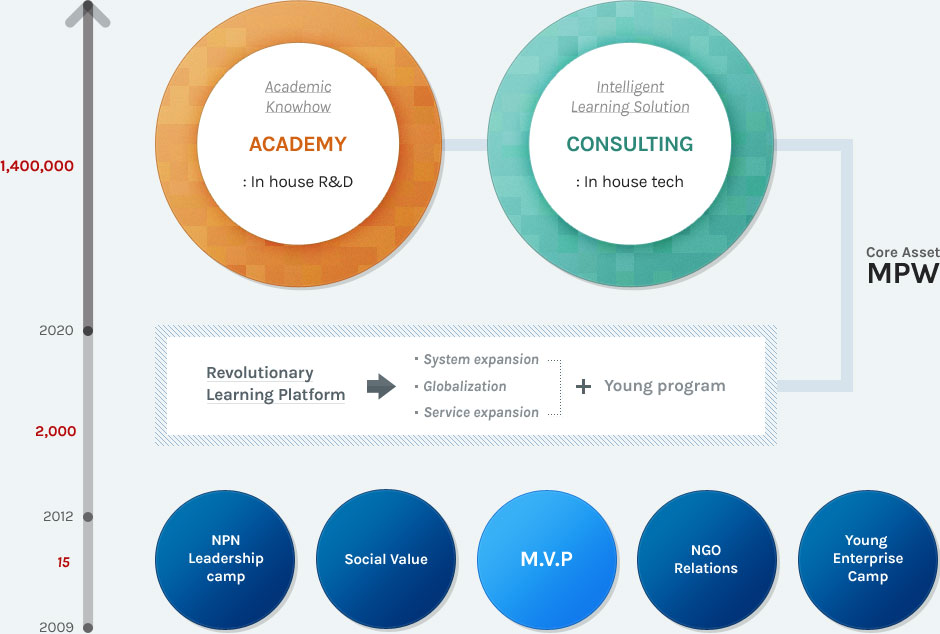 We are Global Education Innovator.
Company was founded in Shanghai, China because founder viewed China's education market as fast-growing and full of potential to integrate a hybrid (online/ offline) platform to target all levels of education.
Although started as an offline education business, goal was to always become a technology company with a focus on revolutionizing traditional classroom education by providing a personalized approach to education by engineering innovative solutions for: adaptive learning, video-based learning, and realtime distance learning using videoconferencing.
15 students have been sharply increased to 1,000 students in 3 years,
Also Our 1,500 students, 60-70% of the students are Chinese.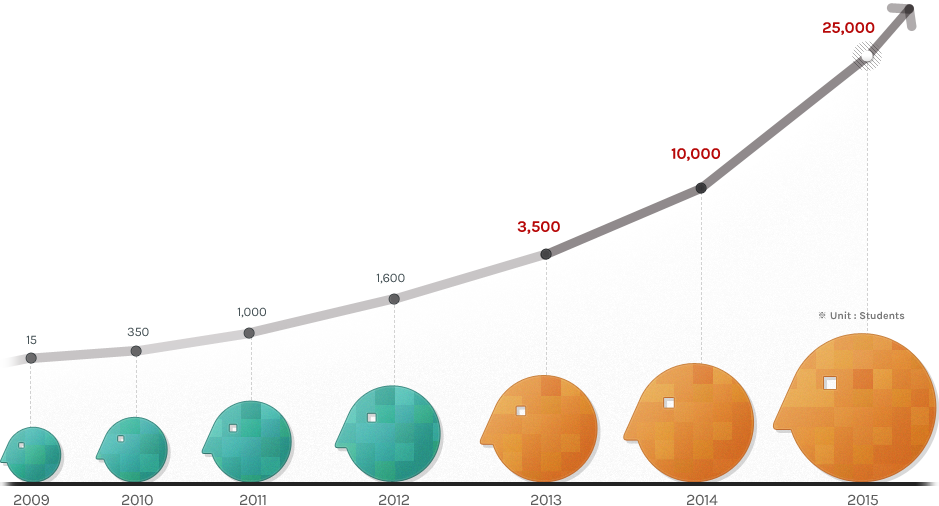 WHO WE ARE
WHAT WE DO
WHERE WE WORK
CAREERS
NEWS & NOTICE